HOMEVENDOR INFODIRECTIONSCOUPONS
ADMISSION DISCOUNTS
See below for a $1.00 off admission coupon. This coupon can be used online with the offer code "ONEOFF" or it can be printed and brought to the O'Connell Center box office when purchasing. This coupon is valid for as many tickets as you purchase.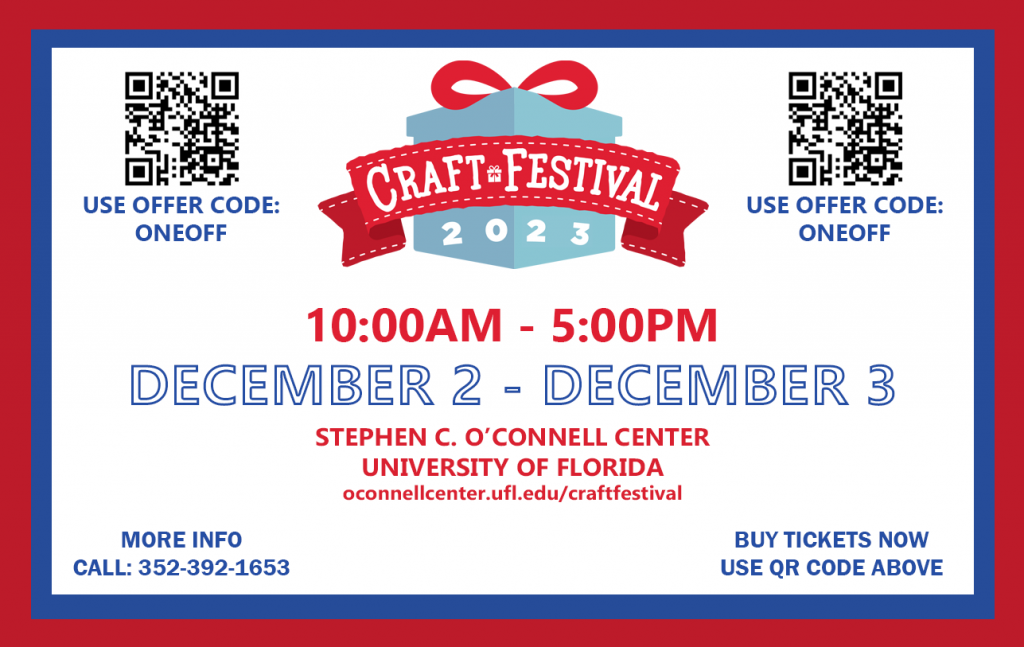 Advance Ticket Sales
Tickets will be made available in advance of the show for a reduced rate of $1.00 off admission with a valid coupon. Tickets will officially go on sale on Monday, July 17 at 12:00pm on Ticketmaster.com and at the O'Connell Center box office. Please see below for a link to Ticketmaster. The box office is located at Gate 1 of the Stephen C. O'Connell Center. Currently, the box office is open during the following hours:
Monday – Friday 12PM – 5:30PM

PURCHASE TICKETS
If you are coming to the box office to purchase tickets before the day of the event, a parking pass will be required to park in the lot outside of the O'Connell Center. If you do not have one, there are metered spots that can be utilized. All parking restrictions are lifted in the lot daily at 3:30pm.