HOMEVENDOR INFODIRECTIONSCOUPONS
2023 CRAFT FESTIVAL
DECEMBER 2 – 3
10:00am-5:00pm
Description
The Stephen C. O'Connell Center is excited to host the Craft Festival on Saturday, December 2nd from 10am – 5pm and Sunday, December 3rd from 10am – 5pm. Our Craft Festival is an annual event that showcases crafts that are authentically made by talented artisans and crafters. The Craft Festival provides an excellent opportunity to shop for unique merchandise and gifts; it features over 200 different vendors.
Tickets
General Public:
$6.00 at the door
$5.00 with coupon
Children 13 & under FREE
Military with ID FREE
UF Students:
$4.00 at the door
$3.00 with coupon
Ticket Sales
Tickets will be made available in advance of the show for a reduced rate of $1.00 off admission with a valid coupon. Tickets will officially go on sale on Monday, July 17 at 12:00pm on Ticketmaster.com and at the O'Connell Center box office. Please see below for a link to Ticketmaster. The box office is located at Gate 1 of the Stephen C. O'Connell Center. Currently, the box office is open during the following hours:
Monday – Friday 12PM – 5:30PM

PURCHASE TICKETS
If you are coming to the box office to purchase tickets before the day of the event, a parking pass will be required to park in the lot outside of the O'Connell Center. If you do not have one, there are metered spots that can be utilized. All parking restrictions are lifted in the lot daily at 3:30pm.
PARKING
On Saturday and Sunday of the event, ALL parking will be lifted in the flat lot and parking garage adjacent to the arena.
For more information on parking locations, please see the UF Campus Map
ADMISSION DISCOUNTS
See below for a $1.00 off admission coupon. This coupon can be used online with the offer code "ONEOFF" or it can be printed and brought to the O'Connell Center box office when purchasing. This coupon is valid for as many tickets as you purchase.

Facebook Event Page
A Facebook event will be created once tickets have gone on sale for the 2023 event. Please check back closer to the date of the show for a link to the Facebook event. We encourage our confirmed vendors to showcase their products on this page. Only one post will be allowed per vendor. This event can be shared to encourage other people to attend.
BOOTH MAP
If you would like to get acclimated with the locations of each booth before you arrive, you can click the map below and see a blown-up version. Upon arrival, there will be a large booth map to direct you around the arena.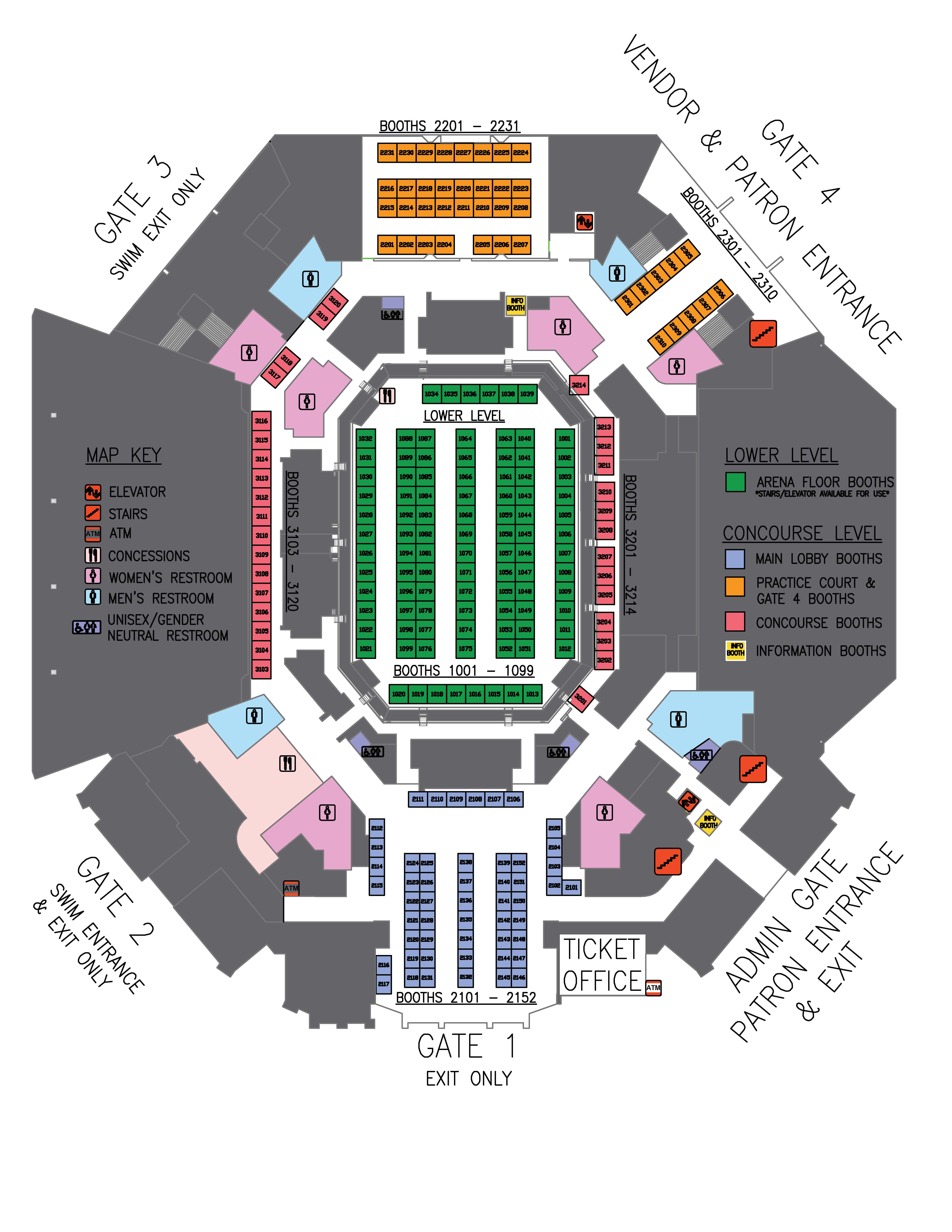 CONTACT US
If you have any questions, comments, or concerns, please feel free to contact us.
Thomas Soto
Event Coordinator
scoc-events@ufl.edu
352-392-5500