HOMEVENDOR INFODIRECTIONSCOUPONS
2020 CRAFT FESTIVAL
CANCELLED
Due to concerns surrounding COVID-19, the O'Connell Center has decided to cancel the 2020 Craft Festival previously scheduled to take place on November 28th and 29th. We are sorry that we won't be able to showcase so many handmade and handcrafted items this year, but we look forward to getting back on track in 2021. When we are able to publish the dates for the show in 2021, we will update you here and on our social media accounts. Thank you for everyone's understanding during this time.
For more information on precious iterations of the Craft Festival, please see the sections below.
Tickets
General Public:
$5.00 at the door
$4.00 in advance
UF Students:
$3.00 at the door
$2.00 in advance
Advance Ticket Sales
Tickets will be made available in advance of the show for a reduced rate of $1.00 off admission. The date tickets will be made available will be announced at a later date. Please check back with this page in the future for more updates. The box office is located at Gate 1 of the Stephen C. O'Connell Center. Currently the box office is open during the following hours:
Tuesday – Friday 12PM – 5PM
*Saturday 10AM – 2PM
*Except on home football game days
PURCHASE TICKETS
Parking in the lot outside the O'Connell Center does require an official parking pass. If you do not have one, there are metered spots that can be utilized. All parking restrictions are lifted in the lot daily at 3:30pm.
ADMISSION DISCOUNTS
Coupons available for $1.00 off admission. Coupons MUST be printed and turned into the box office for discount. Feel free to print out as many coupons as you need. One coupon is allowed per ticket purchased.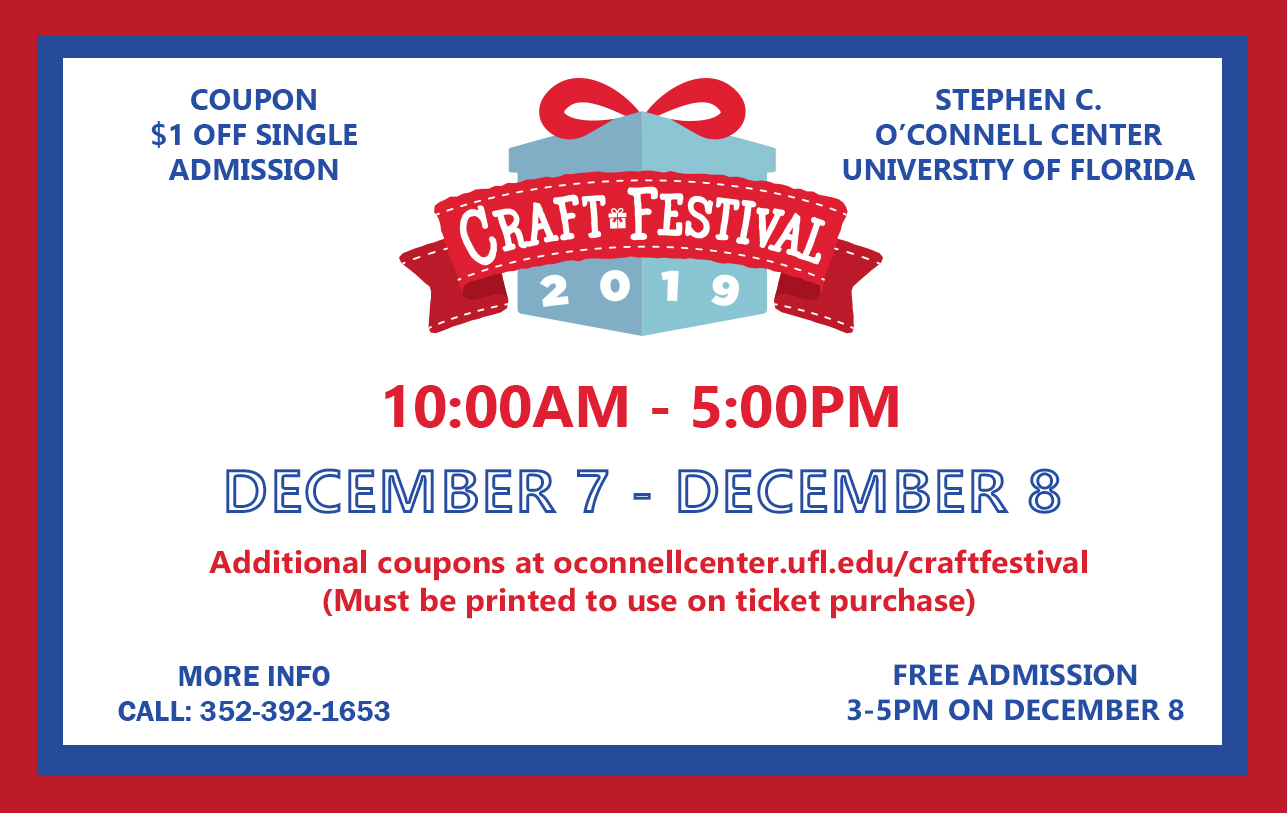 Facebook Event Page
Please check out our Facebook
Event Page
We encourage our confirmed vendors to showcase their products on this page. Only one post will be allowed per vendor. This event can be shared to encourage other people to attend.
BOOTH MAP
If you would like to get acclimated with the locations of each booth before you arrive, you can click the map below and see a blown up version. Upon arrival, there will be a large booth map to direct you around the arena.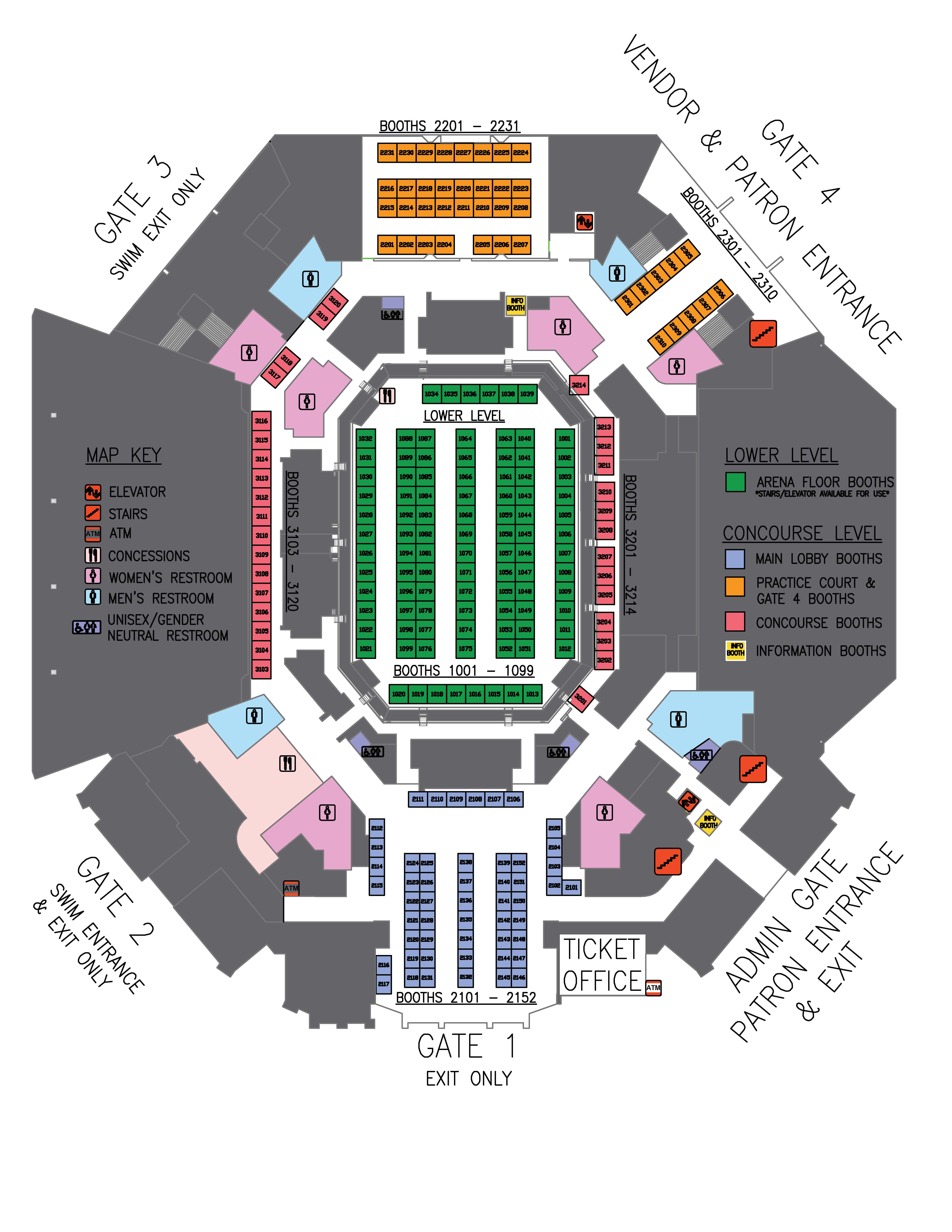 CONTACT US
If you have any questions, comments or concerns, please feel free to contact us.
Brendan Clough
Event Coordinator
scoc-events@ufl.edu
352-392-5500