ERO Information
Hours of Operation: Monday – Friday 9 AM – 5 PM
Email: scoc-employees@ufl.edu
Phone: (352) 392-6535
Electronic Salmon Sheets
Fill out HERE
Anonymous Feedback to the Director
If you would like to submit anonymous feedback directly to the Director of the O'Connell Center, Lynda Reinhart, you can do so on the form below. You also have the option to provide your name and contact information if you would like for her to formally follow up regarding your comments.
Employee Feedback Form
If you have any feedback after a shift that you would like to share to help make your job easier you can fill out this form.
T.E.A.M. Notes
If you would like to submit a T.E.A.M. note to highlight an awesome moment you experienced by one or more of your co-workers you can let everyone know by completing this form. These will be published in the monthly Insider and showcased in Staff HQ on the TV display.
RESIGNATIONS
If you have decided to no longer continue your employment with the O'Connell Center, please let us know by filling out the form below:

Resignation Form
Employee Handbook
Supervisor & Office Staff Interest Form
The survey below is designed to gauge your interest in becoming a supervisor, or work as part of our office staff, here at the Stephen C. O'Connell Center. We are constantly searching for dedicated, hard-working individuals to add to the team. The answers you provide will be reviewed by the appropriate parties and you will receive a response within a couple of weeks of submission. While filling out this survey may not mean you get promoted, you will receive feedback on how to keep improving and working towards your goal of becoming a supervisor. Prior to starting the survey, please read through the requirements and position description for each position you are interested in to make sure you can meet the expectations.
Dress Code Reminders
Gator 1 Swipe Access
For early morning/late night crews (or crews when the building is not otherwise open to the public), you should enter the building at the Administration Gate. Your Gator1 card will allow you to access the door on the far left of the gate beginning 30 minutes prior to the start of your crew. Swipe the card with your picture facing the left, as seen in the picture below.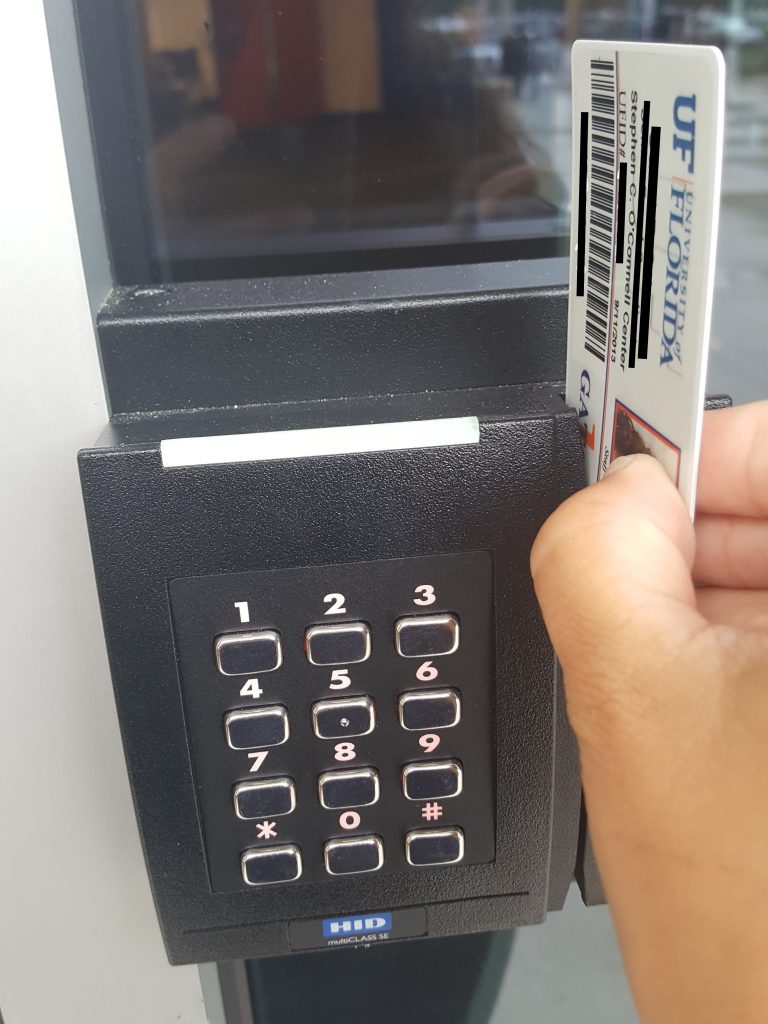 O'Darn Can You Cover my Shift
Our Facebook group is meant to aid you in finding a replacement for shifts you need covered, or to help you find shifts if you are looking for work. Join the group now to start posting and looking for open shifts. https://www.facebook.com/groups/382124941811895/
Additional Resources Available
Did you know? As a UF employee, you have access to all of the following:
Just for Fun
Get To Know Gainesville